Dealership
TARGET OF DEALERSHIP BUSINESS INVITATION
Foshan Ruipuhua Machinery Equipment Co., Ltd. is a national high-tech enterprise, a leading enterprise in sub-industry, a brand enterprise, and a Foshan "specialized and special new" enterprise. It has won the Foshan Quality Award First-line Team Award, Science and Technology Progress Award and other honorary titles.Now we are looking for more long term distributor partners to provide better services for food packaging machine projects all over the world. We sincerely invite you to join our dealer system and jointly develop a market full of opportunities and challenges, as well as win-win cooperation!
GLOBAL DEALERSHIP NETWORK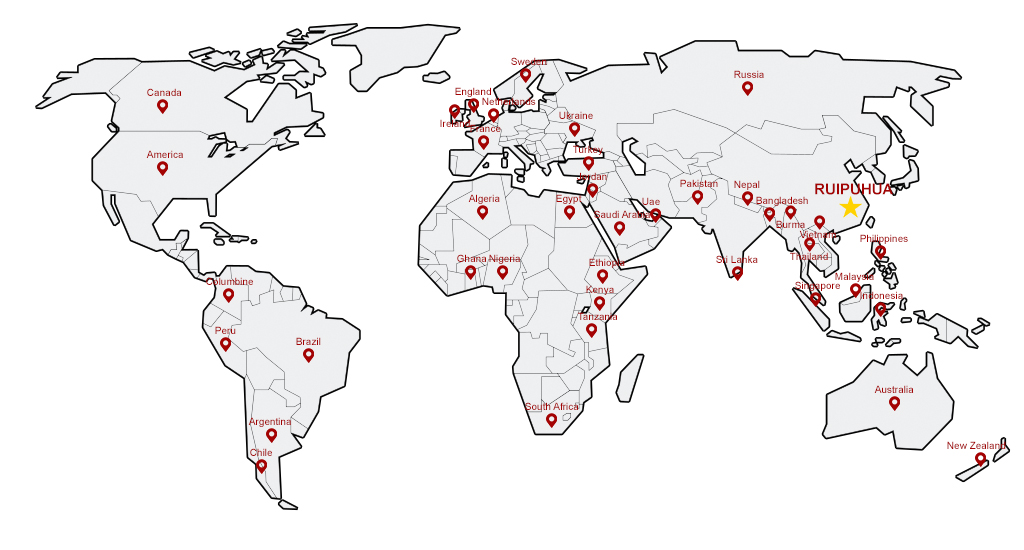 Asia
Malaysia,Thailand,Vietnam, Singapore,Indonesia,Philippines,Nepal,Burma,Sri Lanka,Bangladesh,Pakistan,Saudi Arabia,Turkey,Jordan


Oceania
New Zealand,Australia

North America
U.S.A. , Canada,Mexico

South America
Columbine,Brazil,Argentina,Chile,Peru

Europe
Russia,England,Ukraine,France,Netherlands,Sweden,Ireland

Africa
Ghana,Nigeria,Egypt,Ethiopia,Tanzania,Kenya,South Africa,Uae,Algeria
DEALER SUPPORT
Become an authorized Ruipuhua distributor and you will enjoy excellent support such as high quality and reliable products, reasonable profit margins, comprehensive marketing support, on-time delivery, and professional after-sales service. Ruipuhua is ready to work with you for a win-win situation to establish business partnerships with our distributors.

Dealership Authorization
Ruipuhua will publish an official dealership authorization letter to whom accept our conditions and are willing to allocate Ruipuhua packaging machines in a reasonable targeted environment in a particular region, with strong sales & service capabilities.

Marketing Support
Ruipuhua will regularly conduct international market promotion activities to promote business development. At the same time, Ruipuhua will provide market advice, product sales tools and promotional materials as support.

Sales Support
As a Ruipuhua authorized dealer, you can get a top-notch support from Ruipuhua that any needs in your specifed region agreed by both parties, will directly be released for your local follow-up in time. Meanwhile, Ruipuhua will commit you a competitive margin level for your cost covering and benift request.

Service Support
Ruipuhua will provide all the professional technical support required for the pre-sales and after-sales personalized service process. Ruipuhua will also regularly provide you with good support for parts related to the sales performance of Ruipuhua products.
REQUIREMENT FOR BECOMING A RUIPUHUA DEALER
As one of the most important strategies in the international market of Repuhua, we have focused on developing more and more professional reseller partners to provide our loyal customers all over the world with better solutions and services. If you are interested and meet most of the following conditions, we sincerely invite you to join the Ruipuhua reseller family:
* Have the will and wisdom to establish a long term strategic business relationship with Ruipuhua.
* An independent legal entity with distribution qualifications in the region.
* Good experience and knowledge base of the food packaging machinery and packaging machinery industry.
* Great business philosophy and great enthusiasm to provide customers with a better experience and benefits.
* Excellent team and ability to provide better solutions and services through on-site projects.
* A strong sales team or network can achieve reasonable business goals with our support.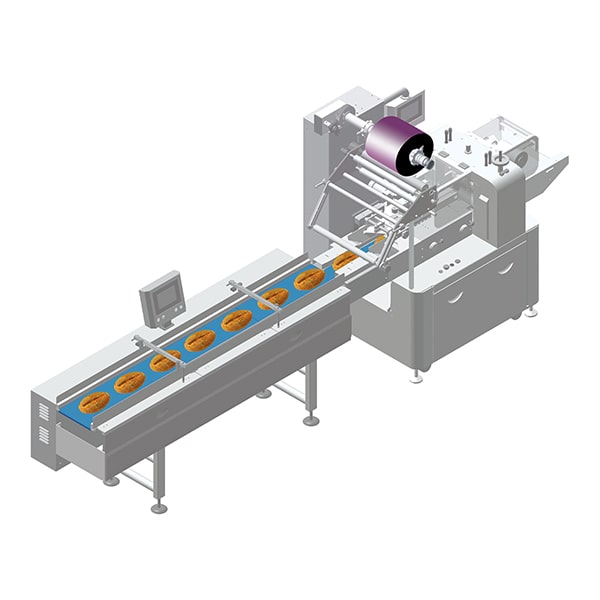 DEALER TRAINING
The dealer base is the most important part of Ruipuhua's global business. Therefore, Ruipuhua will provide valuable dealer training assistance, starting from the entry plan focusing on our latest products and real industry challenges, to help you enter your market confidently and competitively. Ruipuhua's regular and ongoing dealer training program will be organized according to your needs and priorities in real time, and can be easily managed in various flexible ways, such as face-to-face meetings, remote counseling and webinars in line.
SALES TRAINING
For the purpose of precise technical input from the needs of individual client's projects, as well as a better understanding of Ruipuhua products, pricing and order handling by your team, Ruipuhua offers professional sales training as follows:
Detailed product Training
Request Analysis Training
ROI Analysis Training
Quotation Proposal Training
Pricing and Sales Agreement Training
Order Management Training
SERVICE TRAINING
To delivery better consistent quality service to the clients on time, which leads a further long-term strategic business partnership among the clients, Ruipuhua dealers and Ruipuhua. We provide our dealers the following necessary technical trainings by products:
Field Preparation Training
Installation & Testing training
Machine Operation Training
Routine & Prevention Training
Maintenance & Troubleshoot Training