Cutting Food / Wafer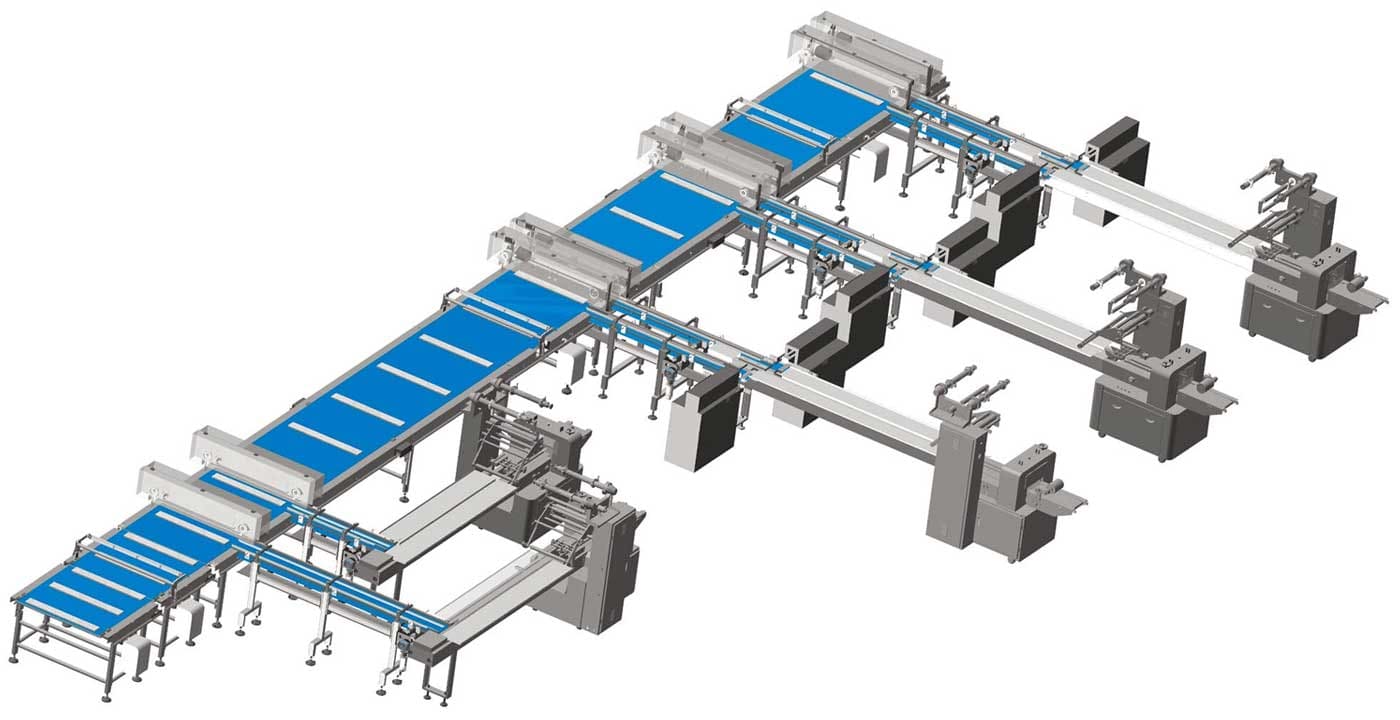 The wafer packaging solution is suitable for single wafer package and multi-pieces wafer package. The wafer packaging system is capable with 2 package size in one system, not just save workshop space, but also save costs and employees.
VIDEO GALLERY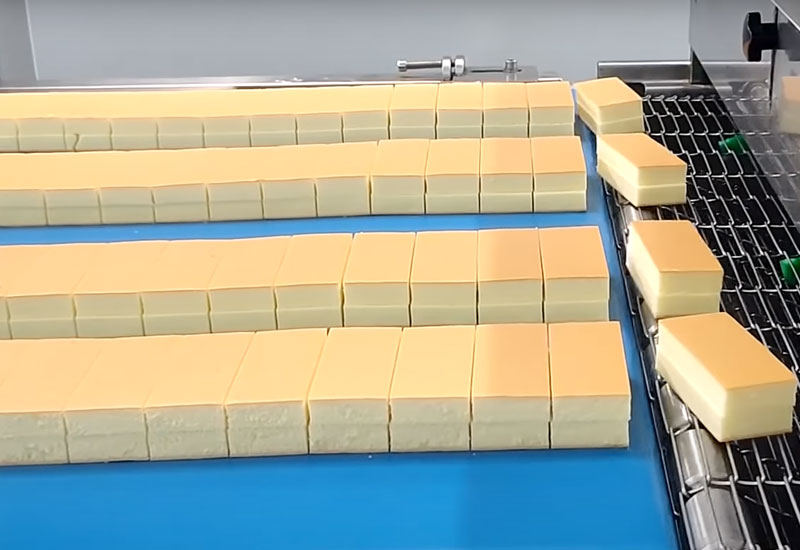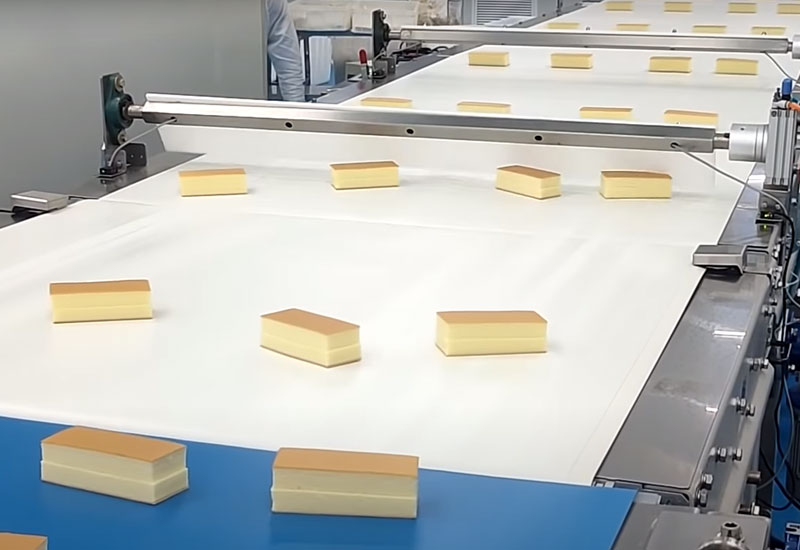 Distance Controller

Normally the distance controller connects with the former making machine and the main function is distance each row of product.

Direction Pusher

The direction pusher change goods direction to left and right.

Distributing Conveyor

The distributing conveyor normally is 1000-1500mm width and base on the product capacity or customer factory space to design the length. The main function of this unit is delivery goods in a certain distance at a certain speed.

Servo Pusher

This servo pusher is designed for group wafer package, the speed is around 60-75 times per minute.

Storage Conveyor

Packaging Machine

1. Save 5-7 workers by one line.

2. Packaging speed: 100-250 bags per minute.

3. Smart operation.