Bread Wrapping Machine Enhances Food Packaging Business
RUIPUHUA food packaging machine can wrap different kinds of solids, such as cake rolls, slices, croissants, shredded food, etc. The flexibility of the device allows it to be customized to fit various objects. The most common applications for bread conditioners include bakeries, sandwiches, and small packaged foods. A variety of accessories are available, such as a color touch screen and data storage capabilities. Humanized design, simple disassembly and assembly, convenient operation and maintenance. Our bread packaging machine uses two different frequency converters to ensure the correct speed. This feature allows the bread wrapper to run at optimum speed without consuming film or time. Most models include an HMI that allows the operator to monitor and diagnose faults. The bread conditioner is driven by a motor. Most machines use variable frequency motors (VFM), but servo motors can also be used. Some machines even use two motors, a large one to control the conveyor belt at the entrance and a smaller one to control the cutter at the exit.
Bread Wrapping Machinery
Bread wrapping machinery can produce up to 2000 loaves per hour. The thickness of the slices depends on the type of bread, how it is toasted and how fresh it is. The standard slice thickness of the bread maker with variable frequency motor is 11mm, but it can also be designed to process thicker slices according to customer requirements. The width of the bread slices remains the same, ensuring good knife guidance and ease of use. Bread packaging machines with horizontal conveyors can produce up to 2000 loaves per hour. Bread packaging machines can also produce different types of food products, from cookies to pizzas.
High speed and large capacity bread packaging machines can be customized according to your needs. It is easy to use and can be customized to wrap different types of food. Vertical conveyor belts are the most common and are usually installed on the factory floor. Bread wrappers have long been standard equipment in many pastry shops. It's a reliable and amazing tactic for fixing bread, wraps and other baking items using both hands. This is where the machine dominates other grouping strategies, as it provides more reliable size and shape consistency and higher creation yields. Either way, with the advancement of innovation and more options for improving projects, manual bread and wrap fixers are now more flexible than ever. These developments include:
Expand Scale and Capacity
Types of manual bread conditioners can now range from the tiniest tiny machines to giant mechanical measuring machines. Indeed, these machines are suitable for loading large quantities of bread and are more efficient. They have better feed rates, speeds, and creativity, allowing them to be used for mass creation. This helps in better long-term fee execution.
Work High Speed
Bread wrappers are now able to work at a higher speed. This is especially important if the bread making is very high, as it is expected to take a long time to make a serving. When working at full speed, the machine type can define a large number of sections in a more limited period of time. Previously, these machines took longer to set up a section, cost more and consumed more energy. Either way, as innovation advances, machine types are now available in less time, which is good for creativity and productivity.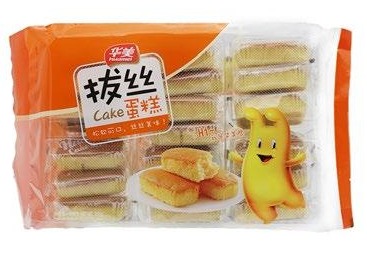 Machine Expansion
There are currently manual bread conditioners that can seal hard or delicate breads like a mixture. The machine is capable of sealing both hard and delicate loaves, and it's fine. These types of machines are suitable for planning pizzas with delicate toppings and oily crusts. This further develops the machine's ability to handle machine attachments. For example, sandwich makers can use it to make tortillas, just like other Mexican dishes. Since it can do countless things, the type of machine will greatly affect the adaptability of the material when creating different foods.
Best Package
Extensive use of the bread wrapping system further adds to better packages. Many organizations rely on bread presses to make bread boxes and other baking items. With proper use of this type of machine, the boxes will be secure and the bread will not lose its crispiness. In addition, there will be more space for cash items. Machines that can perform different tasks will always bring benefits to organizations over manual activities. Our food packaging machine such as toast bread packing machine is an essential tool for any bakery. These machines are designed to wrap a variety of fillings including bread, pizza, focaccia, burritos and desserts.
Bread packaging machines can also accommodate different types of packaging, such as heat-shrink films, which help protect the product from moisture and insects. Choosing a machine that can handle a variety of different ingredients is a wise decision as it saves time and effort and ensures your produce stays fresh longer. Depending on your business needs, a bread packer can help you pack the entire product. The packaging process is the same as bagging unsliced ​​bread. You can choose from a variety of models and features, including temperature control units, slicers, and more. You can choose the bread packaging machine that best suits your needs while reducing your labor costs.
Ruipuhua's automatic bread packaging machines are the ideal solution for small and medium-sized bakeries that need to pack a large number of products in a short time. They are especially useful for small stores and baked goods that require high quality packaging and a quick turnaround if you want to maximize your output and reduce your packaging costs. Using a bagger is an effective way to increase production and reduce labor costs. You'll be surprised how quickly and efficiently you can wrap dozens of loaves at once. bread wrapper helps you wrap a loaf of bread. It can be loaded into unsliced ​​or sliced ​​bread and into a loaf of bread. The process of wrapping a freshly baked and sealed loaf of bread is the same as bagging unsliced ​​bread. Some machines even include heat sealers. This appliance is designed to help extend the shelf life of baked goods. A good quality machine can last for years.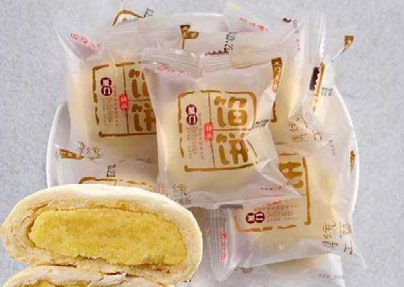 Business Needs Great Automoatic Bread Packaging Machine
Reasons For Purchasing Automatic Bread Packaging Machine
If you are interested in having your own bakery business or perhaps just want to be able to bake some good fresh bread, then an automatic bread packaging machine is definitely a worthwhile investment. There are so many benefits of owning such a machine, which will allow you to offer a high quality product to your customers at a lower cost than you would be able to if you had a less robust equipment. Firstly, the price of such a machine is well below that of the fully equipped commercial ranges and it allows you to offer an even higher quality product at a fraction of the cost. Another great point about these types of machines is that they provide you with a consistent product each time you bake. This means that each customer will get a fresh and tasty loaf of bread which will be absolutely perfect every single time. It also allows you to bake more small bakes which will be ideal for people who like to experiment with different bread recipes.
The other reasons of buying a bread packing machine is that you will not have to worry about keeping the bread warm while transporting it to and from the store. This can be quite an issue, particularly during the cold winter months when breads may seem to shrink in size. When you use a cold storage area for storing your bread, you are always risking losing a large amount of bread due to the rapid temperature changes. As you do not have to worry about such issues when using an automated system, you will be able to focus all your attention on baking bread. In addition to this, the automatic bread packaging machine also ensures that your bread is fresh on delivery. This will ensure that you have your customers coming back again to test the freshness of their bread.
The best part about buying an automatic bread packaging machine is the fact that it can easily be customized to fit any size of a bread maker. This means that even if you do not actually have a large bread maker, it will still fit your needs perfectly. There are so many different automatic bread packaging machines available, which allows you to get exactly what you need. In fact, some machines are designed to fit into the smallest of domestic ovens. If you wish to have a small automatic bread machine but are looking for extra convenience, there are other smaller sized machines available as well.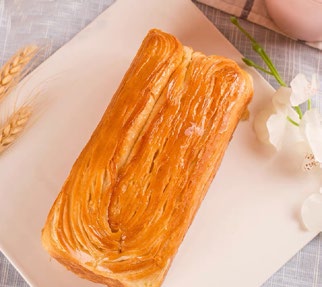 Benefits of Owning Automatic Bread Packaging Machine
If you are interested in getting a bread machine, it is important that you find one that has an easy-to-use interface. This is very important because you want to make sure that you are able to operate the machine without any hassles or problems. For this reason, Ruipuhua automatic bread packing line should be took into your consideration. You will also need to ensure that the bread machine has an efficient bread making cycle. The cycle should be such that it is able to produce fresh, high quality bread each time. When you are looking for an automatic bread packaging machine, you should look at the different features that are available. Some machines have several different cycles that include both rising and baking bread. This can work well if you only need to make one or two breads each day. However, if you wish to make several breads daily, it might be more cost-effective to purchase a machine that allows you to use all three cycles.
One thing to remember when purchasing an automatic bread packaging machine is that you need to consider the number of loaves it can create per cycle. This is because certain machines are better at baking larger quantities of bread while others are better at preparing smaller quantities of bread. If you only intend to make a few breads each day, you may not need a very powerful machine. However, if you wish to bake larger quantities of bread daily, you should purchase a strong automatic bread machine.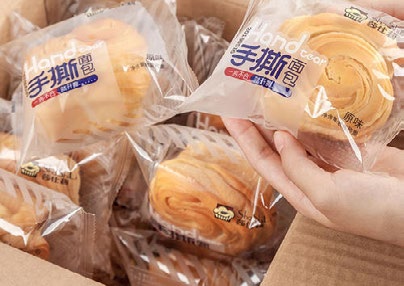 Ruipuhua Bread packaging machines are ideal for packaging a variety of baked goods. It can be used for vertical and horizontal packaging. Bread conditioners can help you produce a wide variety of breads. A single machine can easily pack up to three hundred bags in an hour. Some machines can even process a wide variety of products. You need to choose the right product for your business. If you need a bread packaging system, a bagger is a huge investment. If you have a bakery, a bread wrapper can help you in several ways. It can wrap unsliced ​​bread, sandwich bread, rolls and flatbreads. Bread wrappers can also help you wrap fruit, textiles and other technical products. Its universal design makes it ideal for packaging a wide variety of baked goods. If you're not sure which one you need, a bagger can help you find the right model for your needs.
Besides, Our Bread wrapping machines are very useful in bakeries. The bread conditioner guides the bread to the bagging station. A strong gust of air blows and the spoon grabs and pulls the bread. The bagger then seals the bag to preserve freshness and flavor. This is achieved by wrapping plastic wrap around the bag. Use metal ties or plastic clips to close the bag. The bread packing machine is a multifunctional device. It can wrap unsliced, sliced ​​and flat breads. It can also be used to wrap fruit, textiles and technical products. If you plan to ship bulk bread to your customers, a bread wrapper is a great investment for your bakery. Bread packaging machines have many advantages. Besides increasing your profits, it will also make your bakery more efficient.