Clients Hunt For Professional And Functional Packaging Machine
Part One : Devotes Ourselves To Developing Better Packaging Machine
As a professional manufacturer of horizontal packaging machines for 18 years, RUIPUHUA packaging machinery manufacturer offers highly reliable automatic pillow and horizontal packaging machines to meet all levels of production needs, packaging film widths ranging from 250mm to 680mm, and packaging speeds. from 10 bags/score to 1200 bags/min. Quality, price, ease of use and low maintenance costs are the main factors we focus on, ensuring that customers get the right horizontal baling machine within a limited budget and get the best return on investment. investment.
Vertical or horizontal pillow conditioners are one of the two most popular machines produced by many companies. These types of cushion machines generally have a vertical axis of rotation which rolls on two rollers located between the handle and a system of pulleys. This can be beneficial for the user as it allows some flexibility to create different shapes or sizes. It is also very easy to use, which means that users will have no trouble using it. Here are the reasons why many prefer vertical or horizontal pillow conditioners. The first reason is that these types of pillows are very effective. They consume less energy than some other types of machines, allowing consumers to save on their electricity bills. These machines are produced by leading companies and dealers in the field, making it easy for buyers to find the best products in the industry. This means they can buy durable products without worrying about replacement or repair costs. In addition to this, buyers can save a lot of money because some of the horizontal pillow wrappers cost less than other similar machines.
The second reason is due to the quality of the film width of the product. Horizontal cushion packers are designed with a flexible film that runs the full length of the rotating shaft. The film runs parallel to the surface of the product, making it easy to wrap and remove items. Buyers looking for a high quality product can expect these films to last. Besides, A quality product can also ensure the protection of the article. Some of these benefits include protection against UV rays, shock, humidity and vibration. The horizontal pillow packaging machine automatically sews the material along the entire length of the wrapper without damaging the product. The buffer film design offers many advantages. These designs often offer different types of special features and options for different types of products. For example, some designs offer complete protection against shock, humidity and vibration. When shopping for a good quality pillow, look for these special features so buyers can benefit from them.
Part Two:About Horizontal Box Motion Packaging Machines
Horizontal box motion packaging machines are designed to handle heavy materials that cannot be easily packed using any other packaging machines. This type of packaging machine was primarily designed to ensure the safety of precious and semiprecious stones. The way in which this machine works is by moving the material one dimension at a time. The machine follows a defined pattern, that is pre-defined by the manufacturer. This means that the result will be something unique that someone will find appealing. The way in which this type of machine works is quite simple. In most cases, you will have a vertical product placed on the horizontal box. You can push the vertical box down and the product will be slid along the bottom of the machine. When you release the horizontal box, the product will be moved up into the air. The vertical box is then released, and the product is now on the top of the vertical box.
This type of horizontal packaging machinery has the potential to save a lot of money of your company. For one thing, the product that is being packed will not need to be heated. This means that the products that are packaged using this machine will last longer. The traditional packing methods can lead to lots of packaging failures. This is because different boxes are used, and if the wrong boxes are used, the product could end up breaking or leaking before it gets to the client. There are a few different kinds of horizontal box motion packaging machines that are available to choose from our websites. You can find ones that will work with only horizontal boxes, vertical boxes and also bi-folding models. If you are using these types of machines, you will need to use a special clamp to handle the vertical and horizontal boxes. This clamp is often designed to be strong enough to handle the weight of the product. These types of clamps will also be able to handle some pressure so that they do not bend or break under the weight of the product.
As box motion packing machine manufacture, Ruipuhua's packaging machine option will save your company a lot of money over traditional packaging methods, which will save money on costs associated with producing boxes, as well as the cost of maintaining them. In addition to saving money, this is a great option for getting products to their clients faster. This is because the product does not have to travel any further to get to the customer before being packaged.
Part Three: Energy Bar Packing Machine Is Worthy of Investment ?
Except the two main horizontal packaging machine we listed above, Ruipuhua energy bar packing machine is an another important investment for any chocolate production plan. It helps you increase the overall production while maximizing profits. The machine is simple to operate and requires few input parameters. It is equipped with a PLC control system to ensure optimum packaging efficiency. Its electrical wires are connected properly and require regular cleaning to ensure a good working condition. It is possible to choose between an auto and semi-auto packing machine.
Two-step cutting feature of the automatic protein bar packaging line allows it to cut the bag length and width in a single step. It has a high-resolution photoelectric eye color tracing for added accuracy and a position stop function to prevent the knife from sticking to the film and waste film. All of this is achieved with an intuitive software. Moreover, Our peanuts bar packing equipment is equipped with an anti-dusting function, which ensures the safety of the products. The open cantilever structure of this nutrition bar packing machine makes the machine easy to operate. It is driven by a synchronous belt, which reduces transmission noise and allows the machine to run smoothly. The touch screen panel is adjustable and has the function of saving and retrieving product technical parameters. In addition, it adopts slag leakage design of the conveying guide rail to prevent accumulation of residue and complies with the requirements of food production safety.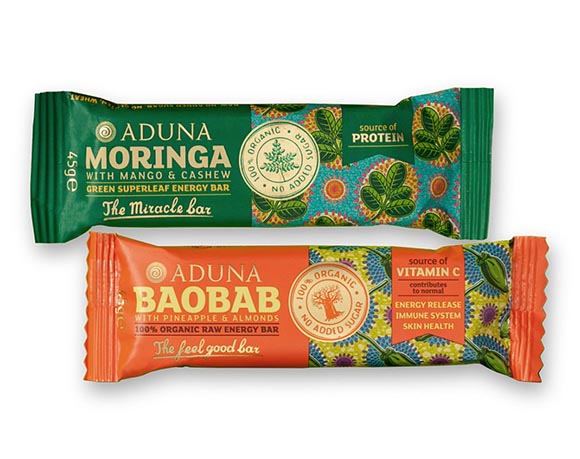 What Models of Protein Bar Packaging Machine Here ?
Ruipuhua, the packaging machine manufacturer, we have the ZP-500 horizontal packing machine, ZP-500SG packing machine etc. Its open cantilever structure makes it easy to operate. Its synchronous belt minimizes transmission noise and ensures smooth operation. Its touch screen panel is adjustable so that you can change the product parameters easily. Its temperature-independent PID control ensures higher efficiency when packaging different materials. A position stop function prevents the knife from sticking to the film. The user-friendly interface provides all the necessary information to make the process faster and more efficient. A simple touch screen panel helps you program the machine to fit the type of product you are producing. A touch screen panel also allows you to save and retrieve the product's technical parameters, such as the desired package size. A slag-free conveyor rail also prevents the accumulation of residues on the conveying guide rail.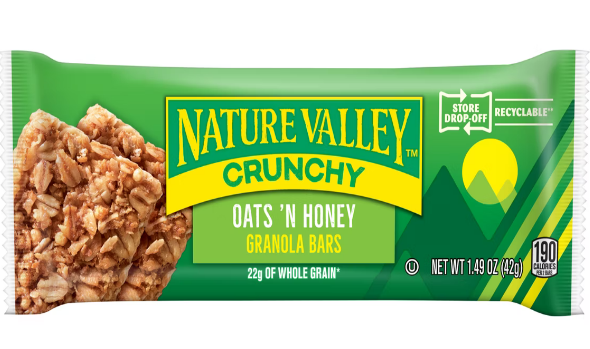 Simultaneously, Cereal bar packaging machinery has a high-speed, powerful packaging capacity, and can be used for a wide variety of snack bar and energy bar products. It has an open cantilever structure and a synchronous belt that reduces transmission noise and improves the machine's stability. It has an adjustable touch screen panel that allows users to set up the parameters of the product. It can also store the size of the bag and can retrieve the weight. The synchronous belt that drives this machine helps reduce the amount of noise generated during the transmission process. It also has a film transport device that allows you to automatically place the product at the desired place on the bag. The bag maker forms the packaging film into a bag. Then, the machine uses a longitudinal sealing device and a transverse sealing cutting device to seal the back of the bag. When the product is finished, it is automatically output from the machine.
Introduction and Price of Automatic Cereal Bar packaging Machine
This type of cereal bar wrapping machine is an imported horizontal wrapping machine, equipped with 5 servo motor wrapping technology, touch screen control panel, easy to operate; adjustable bag making machine, allowing you to wrap various bar products continuously; a wide range of packaging , Suitable for packaging cereal bars, energy bars, protein bars, granola bars, chocolate bars, etc. RUIPUHUA cereal bar packing machine bag length small outer diameter 80-400mm; large outer diameter 100-400mm.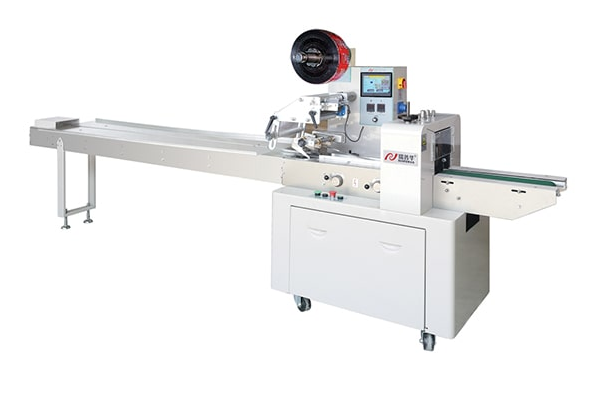 Custom Design of Automatic Bar Snack Packaging Aystem
We customize the packaging system according to product characteristics, packaging method requirements, single or multiple packaging, etc., to pack different kinds of bar snacks. For cereal bars, protein bars, without chocolate coating, we use 3 Servo controlled double cutter, similar to wafer wrapping system, which can be connected with cereal bar cutter for feeding and wrapping fully automatic. For chocolate bars or chocolate coated cereal bars, we use a chocolate bar packaging machinery for automatic packaging needs. For the packaging of small quantities of cereal bars, we have implemented a simple automatic packaging line, using a unit flow packaging machine for packaging.
Part Four Cupcake Packing Machines Ideas
Ruipuhua cupcake packing machine is a high-end packaging machine for making cups of baked goods. It is designed to automatically cut and package baking materials. The cupcakes are placed inside the holder and then sealed. There are different options that you can choose from for the cupcake packaging machine. There are a lot of benefits of this automatic packaging machine. It can save your labor costs and increase the productivity of your factory. The double transducer control can cut the flexible bags and is equipped with a self-diagnosis failure function. It is designed to save films and can operate at high speed. The machine can automatically stop at selected position and has a separate PID temperature control. It is easy to use and can easily upgrade all controls. It can be operated by a human and can be set up quickly by a machine. A human-machine interface is also available to easily set parameters.
Overview of Cup Cake Packing Machine
Part One : Some Details About Cup Cake Packing Equipment
It has high-speed operation and can be easily customized. The cup cake packing machinery is equipped with a double Panasonic transducer and a PLC controller. It has an error-free and high-speed control. It has a sensor that can detect the size of a cake and automatically determine the correct cut length. It has a simple driving system and can be upgraded if necessary. It has the capacity to pack up to six dozen cupcakes in one hour. The features of this cup cake packing machine are impressive. It can package 200-gm biscuits, and it has the capacity to pack biscuits in family-type packets. The double end rotary motion end sealing machine can seal single-ply plastic pouches. Moreover, the double transducer control can set different temperatures and save films. Using the software, you can change any parameter and set your production parameters with ease.
Part Two : Cup Cake Packing Machine Introduction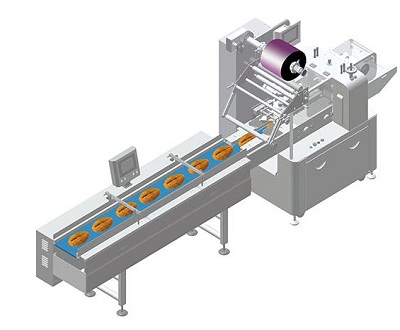 The double transducer control is a useful feature of this machine. It has a digital input and a digital display that shows the cut position. The human-machine interface makes it easy to set all parameters of the machine. With the help of this software, the human operator can easily and quickly set the parameters of the machine. With this kind of automation, you can save time and money by selling the finished products. It has a dual function: it can cut both the flexible bags and rigid boxes. The two-dimensional PID can be used to control the temperature of the bag. the double transducer control will allow you to set the position of the cut bags by using the double transducer. The digital input/output: The double transducer control has an easy-to-use interface and is perfect for cutting the flexible film.
Part Three : Where To Purchase Cup Cake Packing Machine ?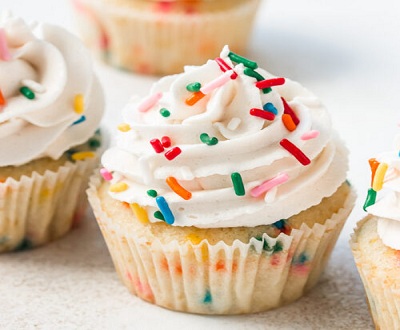 The cake wrapping machine provided here is equipped with smart options that can perform precise wrapping tasks in a variety of ranges. These machines are ideal for all types of large and small industries, delivering consistent levels of performance. The cupcake wrapping machine is not only automated and efficient, but also very durable in terms of quality and has a longer service life. These professional and high quality automatic packing machines are made from sturdy materials, such as metal and aluminum, which can enhance the durability of these products. These spectacular cupcake wrapping machines are energy efficient, can cut major costs on energy bills, and even help reduce labor costs. The exquisite cupcake wrapping machine is easy to operate and the wrapping speed is faster driven by intelligent automation technology.
A well-designed Cup Cake Packing Machine has all the necessary components to make the process simple. It has two distinct types of sealing jaws: a sealing and an un-sealing jaw. These jaws are designed in such a way that they will cut the packaging materials and seal them tightly. They can also be configured with heating elements and zigzag patterns to prevent product waste and ensure proper airtightness.
From other aspects, Ruipuhuaautomatic cup cake packing machine will cut flexible bags and seal them perfectly. It will also stop when it reaches a pre-selected position. Software is another important feature of this machine. Its intuitive interface makes it easier to set parameters for the Cupcake Packing Machine. Its user-friendly design allows for easy upgrades. You can choose different models, colors, functions, sizes and shapes from Ruipuhua's huge automated smart cupcake wrapping machines, depending on the model you purchased. These improved and advanced cupcake wrapping machines can wrap bags of various sizes and can be used for precision packaging in food and beverage industry, chemical industry and even pharmaceutical industry.
It uses double-transducers to cut flexible bags. The machine can be used with plastic bags and paper bags. A high-quality machine will be able to cut different types of packaging materials. Its dual-seam-sealing jaws can be used for a variety of purposes. It is an automatic and a reliable piece of equipment for the packaging industry. Our cupcake packing equipment should be able to pack a variety of baked goods in a number of different containers. This bread packing machine will have a sealer that will seal the packaging material and cut it. Its zig-zag pattern and heating element will ensure that the product is sealed in a manner that is suitable for the packaging material. Once the packaging machine is ready, it will cut the packaging materials and wrap them up.