Tray Less Biscuit Horizontal Flow Wrapper Packaging Machine ZP-500W
Tray Less Biscuit Horizontal Flow Wrapper Packaging Machine ZP-500W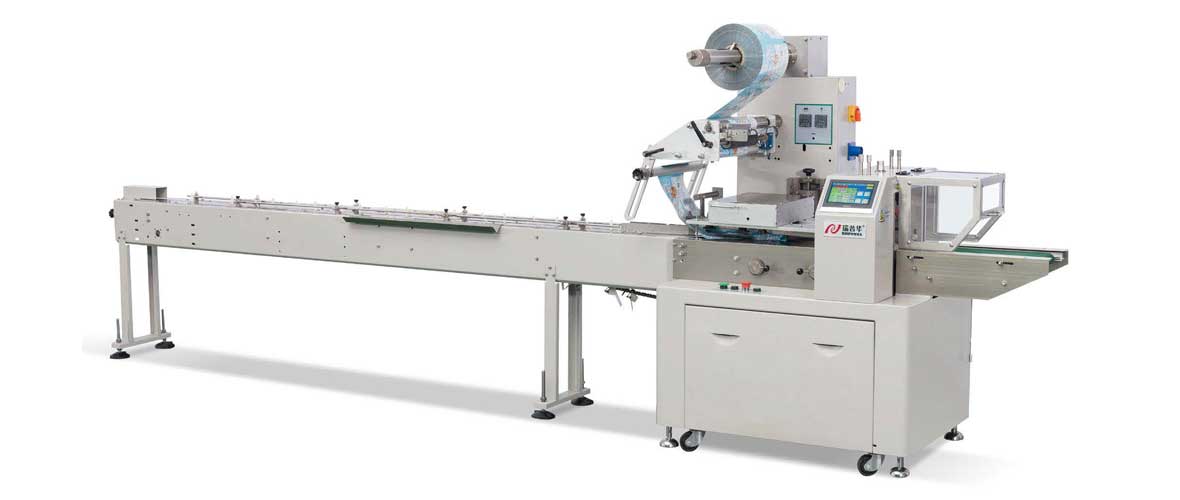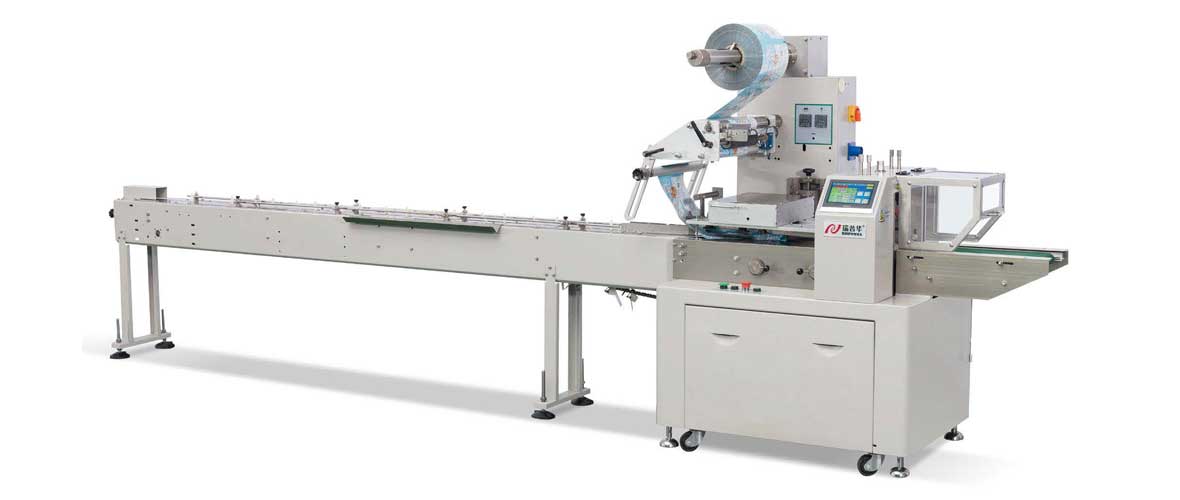 DESCRIPTION

Product advantages

(1) With menu storage and memory functions, the controller can save multiple sets of parameter configurations. When the product or packaging film is replaced, the formula can be used on the touch screen.

(2) The horizontal flow wrapper packaging machine has advanced electronic anti-cutting and electronic anti-aircraft bag algorithms. The empty material film stops, saving packaging materials.

(3) Horizontal flow wrapper packaging machine is controlled by independent servo motors, with a simple mechanical structure, stable operation, and low noise.

(4) Automatically track the production feeding speed, and the horizontal flow packaging machine automatically accelerates and decelerates. High speed, high precision, speed up to 120 packs/min.

(5) Man-machine interface, convenient and fast parameter setting, automatic tracking of color code, automatic correction of cutting length. Digitally input the sealing and cutting position to make the sealing and cutting position more accurate.

(6) The standard horizontal sealing cutter shaft center distance is 132, and the horizontal sealing center distance can be changed according to the actual size of the product.
PARAMETERS

Technical Parameters of Pillow Type Packaging Equipment

| | |
| --- | --- |
| Machine Model | Tray Less Biscuit Horizontal Flow Wrapper Packaging Machine ZP-500W |
| Packing speed | 35-120 bags/min |
| Packing material | Plastic film (OPP/CPP、PT/PE、KOP/CPP、ALU-FOIL) |
| Bag style | Pillow type/fat pouch (3-side presealed) |
| Bag size (L*W*H) | 60-Infinite mm, 30-150 mm, 30-75 mm |
| Film width | 965-400mm |
| Packing Dimension (L*W*H) | 4600mm*960mm*1600mm |
| Heat power | 3.8kw |
| Motor power | 2.5kw |
| Total power | 6.3kw |
| Overall weight | 820kg |
DRAWING
FAQ

Q: If the film used up, do we need to stop the packing machine?

A: If you don't have the automatic splicing film function, you need to stop the machine and reset the film. If you have, you don't need to.

Q: What's the advantage of the automatic splicing film function of the packaging machine?

A: Save time, human operation, and product waste, because you don't need to slow down or stop the packaging equipment.

Q: How many pieces of biscuit can this tray-free packaging machine ZP-500W capable with?

A: Because this type of tray-less packaging machine ZP-500W is controlled by servo, so the length is infinite. So it depends on biscuit width and height.

Q: The trayless packaging machine ZP-500W is suitable for round biscuits, rectangle biscuits, or square biscuits?

A: All are ok for the biscuit on edge packaging machine ZP-500W.
VIDEO
CONTACT US

Foshan Ruipuhua Machinery Equipment Co., Ltd.
We are always providing our customers with reliable products and considerate services.
If you would like to keep touch with us directly, please go to contact us
1

Hey friend! Welcome! Got a minute to chat?